Airport Services
Reliable Airport Pick-Up & Drop-Off Service from Maidstone, Kent
When you call on Airports 24-7 Ltd in Maidstone, Kent, for airport pick-up and drop-off service, you can rest assured that our friendly and polite drivers know exactly what time your plane is going to land and are ready to provide prompt and reliable transportation for your convenience.
Booking One of Our Vehicles
We request that when you are booking a taxi between Monday and Friday, please pre-book your appointment as we will not be available last minute. Whatever the reason for hiring a taxi or minibus, we have the resources to help. Our large six-seat multi-purpose vehicles and eight-passenger mini buses are perfect for transporting all your extra luggage, such as skis, golf clubs, snowboards, and surf boards when you're on your way to a relaxing vacation.

Seaport Transfers From Maidstone, Kent
Our expansion means that we can offer you a wider range of services. We have a fleet of minibuses which can be hired for various runs as well as a range of other purposes, including:
• Sea Ports — Southampton Docks — Dover Docks
• Long Haul Journeys
• Transfers to London
• Eurostar Transfer & Other Train Stations
• Pet Transfers (Owner Must Be Present at All Times)
Trained & Professional Drivers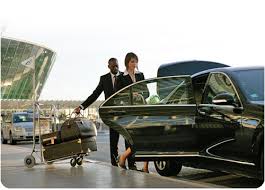 Our private hire drivers know their way around and are trained and qualified to stringent standards. We also offer business accounts and we provide fixed taxi prices in advance of your journey, allowing you to plan your budgets and control your taxi costs. Once you land safely at the airport, expect to see your driver awaiting you in the arrival hall with your name on a specially designed board, ready to get you on your way as soon as possible.
Contact us now via telephone or e-mail for more information about our reliable and timely airport transfer service.
---

Airports 24-7 Ltd Customer rating
Reliability

Rates

Customer service

Time Keeping
Airports 24-7 value your rating
Hello we based our service on recommendation & Repeat Business so your review is very important to continuing great service and making Airports 24-7 the best airport transfers service in Maidstone, Kent.